Anyone Can Take a Stab at Fencing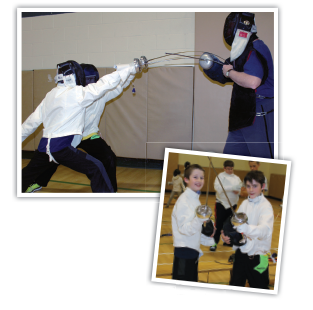 Fencing is a safe and fun Olympic sport with a long history and tradition,  and it's right here in Durham. Run by Bob and Carol Weese, the Ajax Fencing Club has a great atmosphere for that child that wants to participate in a sport but is looking for something a little different.
Whether you are a beginner, intermediate or experienced fencer, and whether you're looking for recreation or competition, the Ajax Fencing Club has a program to suit everyone's needs. It has fencers representing the club at the provincial, national and international levels – as well as those who just come out for the pure enjoyment of the sport.
For more information, visit www.ajaxfencingclub.com.