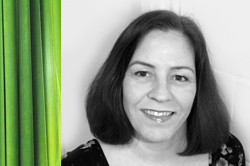 Karen Sheviak
Editor's Letter – Summer 2016
Family. Just the word conjures images of the people you love the most, those who are there for you through thick and thin. Whether your family includes two people or 50, this issue of Move magazine celebrates them all.
Appreciating family has become even more poignant for Nicolle Megan of Pickering. Her daughter Sophia, 5, is a cancer survivor, and her family not only lives in gratitude for every day they have together but also raises money for a variety of causes, with the goal of helping as many people as possible.
Our cover story about Joanne's House shows how they also make a huge difference for families. It is the only youth shelter in Durham Region, and the staff there go above and beyond every day to help the youth who come through their doors. Be sure to get your ticket for Durham's Royal Ascot, an exciting (and elegant) fundraiser for Joanne's House on August 11 at Ajax Downs.
And for families who love to garden but lack the space on their own property, Durham is full of community gardens where you can grow vegetables, learn the tricks of the trade, and collaborate with other people in your area. After all, a community is simply an extension of a family, and building beautiful, healthy community gardens can help to strengthen both.
From our Move family to yours, have a wonderful summer.
Karen Sheviak
editor@breezemags.com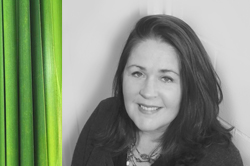 Audra Leslie
Publisher's Letter – Winter 2016
Happy Anniversary to Us!
We Moved it! And what a fabulous journey it has been. Starting this wonderful magazine was a gamble, I admit it. We had no idea how it would go, but after a year we are ecstatic with the feedback! Saying we are pleased with the results we've had so far is an understatement.
We have met so many wonderful businesses and people across the region. Move magazine has connected businesses, helped readers and grown our parent company, Graymatter Marketing Solutions. It hasn't been easy – we've endured long hours, bad dinners and a lot of sleepless nights, but all been well worth it. Our team has changed; we have grown, and we have brainstormed on how to make Move magazine even better so we bring the best business and lifestyle information to you, our readers.
Moving forward always has its challenges, scary parts and exciting parts. I find the team at Move works together toward a common goal: to bring success to our business and others while informing and entertaining our readers. We pride ourselves on giving our advertisers competitive pricing to showcase their businesses, whether they are big, small or in between. We want to help that entrepreneur who has an idea to bring to life, and that business owner that just needs an affordable website and a little advertising to get off the ground running.
In 2016 we have big plans. We will be adding a new edition to our roster: a Home and Harvest issue coming out in September. Home is really where it all starts, and we look forward to bringing you year-round decorating ideas for indoors and out, tips on keeping your home – and life – organized, and simple, delicious recipes for every season featuring locally grown produce.
I want to extend humblest thank-you to our advertisers for helping us get Moving, and also to North Alliance Press, our printer, for being a wonderful partner. I wish you a happy, profitable and successful 2016 in all areas of your life.
Audra Leslie
audra@graymatterms.ca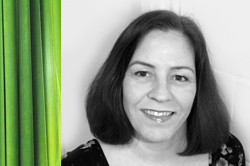 Karen Sheviak
Editor's Letter – Winter 2016
It's a new year, the opportunity for a fresh start, and Move magazine is kicking off 2016 with our first annual health issue. It is packed with information to help you make healthy changes in all areas of your life.
We have stories to help you improve your diet ("The No-Diet New Year,") and get unplugged and outside ("Beat the Winter Blahs,"). You'll be inspired by the account from Kim Naar on how she stayed positive and open while recovering from a brain tumour. And don't forget about health in other areas of your life. Whether you want to improve your finances, your business or your outlook on life, we've got you covered.
Our feature story takes an in-depth look at addiction, a topic that is too often the "elephant in the room." For those who are addicted to drugs or alcohol, a fresh start can literally mean making changes that will save their life and allow them to reconnect to family and friends. Renascent has a long history of helping people beat addiction, and the Paul J. Sullivan house, right here in Brooklin, has been treating men since 1989. Our feature outlines the many ways that they help addicts and their families recover.
This issue of Move magazine marks our first anniversary, and it's hard to believe how quickly that time has passed. For our team, it was a year full of learning, hard work and wonderful interaction with the people, businesses and communities in Durham Region. We truly live and work in one of the best regions in Canada, and we wouldn't trade our experiences here for anything. Thank you for making our first year an incredible one.
Karen Sheviak
editor@breezemags.com